Local Time
Timezone: America/New_York
Date: Dec 26 - 31 2019
Time: All Day
Date
Dec 26 - 31 2019
Expired!
Time
All Day
Motorola razr Coming Soon | Pre-order on Dec. 26th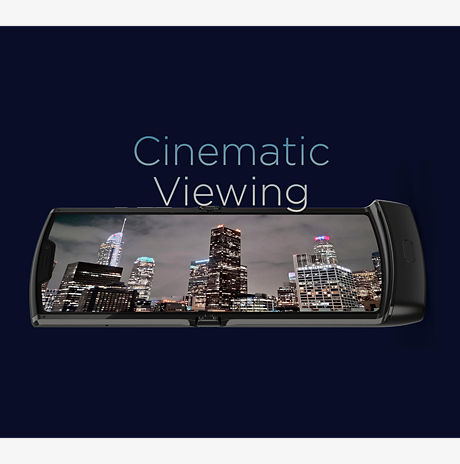 Motorola razr Coming Soon: Release Date & Reviews | Verizon Wireless
Register today to get on the list to pre-order this new and awesome phone!!
A store rep will call you to place your order on Dec 26th.
Flip-tastic! The all new Motorola Razr is back and better than ever
Most people don't get excited about a new razor, but not so with the all-new Razr. The buzz has been palpable ever since Motorola announced this week that the iconic flip phone has been completely reimagined and will be available exclusively to Verizon customers. George Koroneos clued us in to all of the important specs, including:
A satisfyingly fun to flip handset that folds completely in half with no gaps
An external screen that offers the ability to take selfies, see texts and emails, play music and access Google assistant all while the phone is closed
The phone opens to reveal a giant 6.2 inch interior screen
A 16 megapixel camera with AI imaging software can be used with the phone open or closed
The Razr will be available for pre-orders December 26 and in stores on January 9th.
AND DONT FORGET!
A truly Magical partnership: Verizon customers get 1 year of Disney+ free
Dreams do come true! Disney+ launched this week offering everything from Disney classics to brand new originals like The Mandalorian. For the latter, a few lucky Verizon Up members and V Teamers had the chance to attend premiere events across the country, including at theaters like Mann's Chinese in Hollywood . Even better, Verizon is offering customers one year of Disney+ absolutely free. So go ahead, binge away on your favorite Pixar and Marvel movies — it's all on us!
Motorola razr Coming Soon | Pre-order on Dec. 26th